For the Love of Hiring Managers and Recruiters
"I love agency recruiters," said the hiring manager. If you are reading this post, you wonder if this is an April Fool's Day joke. Nope. Welcome to a conversation about why a modern packaging and print business should consider hiring agency recruiters. Stay with us!
A Day in a Life of a Manager in Packaging & Print
If you have ever overseen a team, you know that a managerial role comes with a long list of responsibilities and requirements that no one has ever told you about. You wake up in the middle of the night thinking about balancing the responsibilities of being a hands-on employee, supervisor, coach, mentor, and more. Did we mention that it's incredibly challenging to work now? Since March 2020, the world turned upside down, and you and your team had to adapt to an entirely new workplace.
If You Could Only Find & Keep Good Employees
Some companies in packaging and print grow, and some lose employees. If you are responsible for work and your team is being short-handed, it impacts the whole business. As a manager, you can wait for the HR team to recruit, but depending on a company's size, your HR person may stay busy handling tons of other responsibilities. In a small business, there might not even be a person solely responsible for recruiting.
Time Flies When You Are not Hiring
Three months later, there is even more work to do for you and your team. There is a loss of expertise in the group and a loss of income for your business. One of the models shows that if you take three months to replace an employee who makes $70,000, the total loss per vacancy is $29,000. If you have two vacancies, the total loss would be close to $60,000. If you do the math, $60,000 is almost equal to the employee's annual salary that you try to replace. If you struggle with the idea of hiring a professional recruiter for a fee, please keep in mind that you pay for either not filling or filling the position.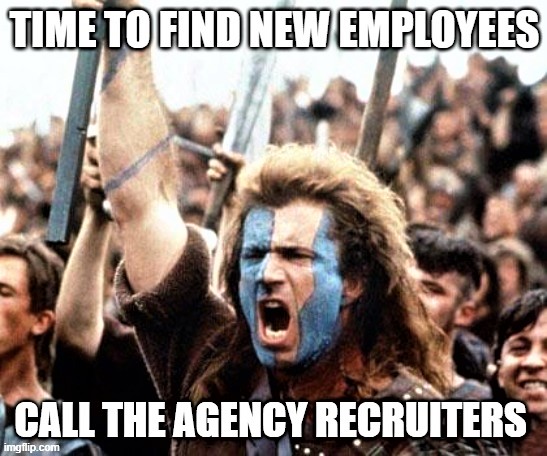 Great Leaders Take Initiative
Good team leaders brainstorm. The pandemic has highlighted the need to embrace the change. As you adapt and keep your mind open, let's talk about recruiters that try to be on your side. How about an example of direct hire employment services. Our team at PrintLink handles direct placements to engage with employers to place employees with a company to fill a long-term need (full-time).
Is Hiring Faster Possible
When you try to replace an employee or grow a team, time plays a crucial role. From a business standpoint, customers don't have a lot of patience to wait when you hire enough people. They walk away and find another company that delivers speed and quality. Also, failing to fill open positions means pushing more work on your plate or on your team, which can cause someone else to consider leaving. Does shortening the hiring process make sense? Yes, it does. Our recruitment agency works with a talent pool, and while you do your day-to-day job, agency recruiters locate people with those hard-to-find skills you are looking for. Quickly.
Quality Candidates, Please
Research by Gallup estimates that the number of actively disengaged employees in the United States costs businesses anywhere from $450 billion to $550 billion in lost productivity each year. At the same time, Career Builder reports that 74% of employers stated they hired the wrong person for the job. Besides, the data shows that it takes about two years to become thoroughly familiar with a new role and organization. In summary, your new hires are a significant investment of multiple departments (HR, operations, etc.). The quality of new hires matters, and we submit candidates who have already been carefully assessed and interviewed. Can we share a secret? We work with highly skilled candidates, both active and passive.
Understanding a Niche Market (Packaging & Print)
Our team specializes in recruiting for packaging and print. For that reason, we often have a better knowledge of specific roles and the skills needed. We also spot transferable skills others may miss. Suppose you don't have time to learn about your sector's trends. In that case, we provide you with valuable insight and advice, such as salary rates, available skill sets, career expectations, current hiring complexities, and market trends. In summary, we understand your specific business needs, which is crucial to hire the right person.
Did Someone Say Focus on Serving the Client
One of the most significant advantages of working with a recruitment agency is that we focus on providing clients with the best possible talent. Why are we genuinely interested in you? Because we used to handle multiple roles and capabilities in the industry just as you do. Now it's our passion to help from a recruiting perspective. Additionally, we have all the resources, including automated tools and platforms that help attract and engage talent. While in-house recruiters may be burdened with many other duties, talking to employers and job seekers daily is our only job. And we enjoy it!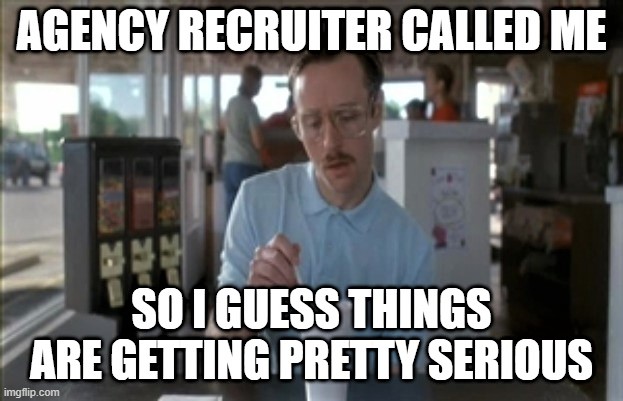 And What About Helping the Job Seeker
The traditional recruitment agencies are B2B companies. However, our team values job seekers as much as employers. We market your talent by sharing resumes with the appropriate companies, and we help identify any strengths or gaps in your applicant skills. As part of our business practice, our team provides interview coaching. We also share free online content on social media to help you develop highly marketable capabilities. Armed with this training, you might be able to become competitive in the job market and increase your salary expectations.
Take advantage of a Network
Whether you look for employees or a job, networking is essential for success. For example, most employers don't advertise the positions they hire recruiters to help fill. It's especially true for the most senior and highest-paying roles, but also a case for other searches that remain confidential. We also know who might be planning to expand, even if those jobs aren't published yet. If you represent a business, you can focus on doing your job while our recruiters connect you with top-performing job seekers. Our extended reach is valuable to you, but please know that we only talk about you with your consent, and we keep information in strict confidentiality.
Ready to Jump to Conclusions
Don't worry; we don't expect you to be convinced about everything that we talked about. We are here to offer food for thought and, above all, do our job. But, maybe you are our hiring manager, who wants to say, "I love agency recruiters?" If yes, please connect with our team today. Get in touch with talent agents who have contacts in candidates and companies you might not even be aware of. And follow us on LinkedIn, Twitter, and Facebook. Stay tuned for more!